Welcome to Emily Owens M.D. Wiki!
Hope You enjoy It and please help out by adding pictures or editing this page.
The wiki contains 59 articles and 148 images since its creation on September 21, 2012.
---
"
The thing about being an adult that no one tells you growing up is that you don't feel like an adult. All your stupid insecurities and anxieties are still there, only you feel more stupid and insecure about being stupid and insecure because you're not supposed be stupid and insecure anymore. You're supposed have the answers. You're supposed to know. But we don't always know. And those answers? They're not always easy to come by. Well you know what? I'm done feeling stupid and insecure about feeling stupid and insecure. The truth is, I think part of being an adult is that you stop waiting for yourself to change and you start to accept who you are.
"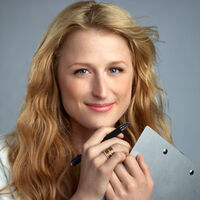 The series follows the life of Emily Owens (Mamie Gummer), who is a first-year intern at Denver Memorial Hospital, where she realizes that her med-school crush Will Collins (Justin Hartley) and her high school nemesis Cassandra Kopelson (Aja Naomi King) also work. Emily is not only the new kid once again, but real life is also just as awkward as high school.Read more...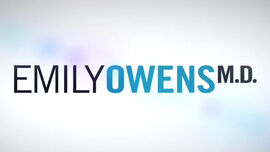 Next Episode: n/a
Previous Episode: "Emily and... the Leap"
Emily Owens recent medical school graduate is now a first-year surgical intern at Denver Memorial Hospital and she is ready to leave high school persona of geeky-girl-with-flop-sweats behind her. But Emily quickly realizes that a hospital is a lot like high school -- cliques and all -- when she is faced with her medical school crush Will Collins and high school nemesis Cassandra Kopelson.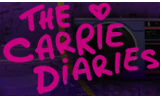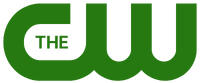 Refresh
---
---

In the last poll we asked:
Who is your favorite doctor at Denver Memorial Hospital:


3 said Emily Owens (17.65 % of votes)

said Will Collins (0 % of votes)

14 said Micah Barnes (82.35 % of votes)

0 said Cassandra Kopelson (0 % of votes)

0 said Tyra Dupre (0 % of votes)

0 said Gina Bandari (0 % of votes)


All in all 17 people voted

Juliar99
•
I can't believe this show is being cancelled. This brightened up my Tuesdays and now it's cancelled I'm really disapointed. Not to mention I'm still torn apart beetween Will or Micah :P
I didn't watch this show when it started, saw the first 4 episodes last week. Even though I am not in love with it, it's fun to watch mostly because it reminds me of a german show, Doctor's Diary. I don't know if it's an adaptation that CW did....
Wh…
See more >